Attending Physicians at The Laurels of West Carrollton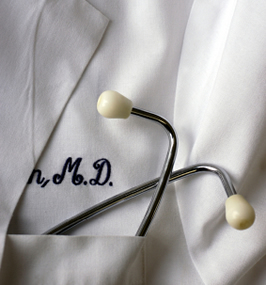 The Laurels of West Carrollton is very pleased that many surgeons and attending physicians follow their patients at our facility.
If your physician does not have admitting privileges, our Medical Director or other attending physician will be happy to oversee your care while you are staying with us. If you have any questions regarding your physician coverage, please don't hesitate to contact us at (937) 866-3814. We can assist you to ensure that you will have physician coverage.
The current list of attending physicians at The Laurels of West Carrollton includes, but is not limited to, the following:
Anton Vasiliu, MD, Medical Director
Dr. Vasiliu is board certified in Internal Medicine by the American Board of Internal Medicine with a special interest in geriatrics. He has been serving the Dayton area since 1992 as an Internist and Geriatrician. He is the Medical Director at the Laurels of West Carrollton and also serves as Co-medical Director of Geriatrics Medicine Program at the Miami Valley Hospital. Dr. Vasiliu is Clinical Assistant Professor at Wright State University and is involved in teaching medical students.
Ryan Maenpa, MD
Dr. Maenpa is a physiatrist for Dayton Center for Neurological Disorders. He completed his undergraduate studies at Ohio University in 1997 with a BS in Biological Sciences, and received his Doctor of Medicine degree from the University of Cincinnati College of Medicine in 2002. He joined Dayton Center for Neurological Disorders (DCND). Dr. Maenpa is board certified by the American Board of Physical Medicine & Rehabilitation and the American Board of Electrodiagnostic Medicine. Dr. Maenpa is currently affiliated with Grandview, Southview and Kettering hospitals.
Coca Anghelache, CNP
Coca Anghelache is a board certified Nurse Practitioner who joined Valley Medical Primary Care in November, 2009. She has been a Dayton area resident since 2000. She completed her undergraduate work at University of St. Francis in Illinois where she obtained a Bachelor Degree of Science in Nursing. She obtained her Masters Degree at Wright State University, Dayton Ohio.
Her areas of special interest include critical care and geriatrics medicine. For the last five years, she used her expertise in direct patient care, infection control, and family management programs in the Intensive Care Unit at Miami Valley Hospital in Dayton. She is nationally certified in critical care. However, dedicating her career to geriatric patients is her true passion.
Coca is a member of The American Association of Nurse Practitioners and The American Association of Critical Care Nurses. She has also been inducted in the Sigma Theta Tau Nursing Honor Society.